Review Your Credit Report
Reviewing your credit report every four to six months gives you a chance to check for identity theft, inaccurate accounts, and incorrect information. It allows you to manage your financial situation before applying for a credit card, auto loan, bank loan, mortgage loan, employment, or insurance. Any questions or concerns please contact our Customer Care Department at(442) 229-5480
Your credit report is a snapshot of your payment history for all credit transactions that you have from age 18 until now. It details when you applied for credit, how many positive and negative accounts you have, who viewed your credit report, and all your personal information. Reviewing your credit report every four to six months gives you a chance to check for identity theft, inaccurate accounts, and incorrect information. It allows you to manage your financial situation before applying for a credit card, auto loan, bank loan, mortgage loan, employment, or insurance. For example, if you check your credit and notice that there are a few negative items on your report, you will have a chance to fix those items before applying for credit. By doing this, you avoid embarrassment and several inquiries, which lowers your credit score.
Please Ensure To: Send in your 5 Mandatory Documents to complete your Case File Details.
*ID (Identification Card)

*SSN (and W2)

*3 Utility Bill (Water, Gas, Electric, Garbage and or Cable Bill) or *2 (Bank statement, Pay stub and or Car Insurance)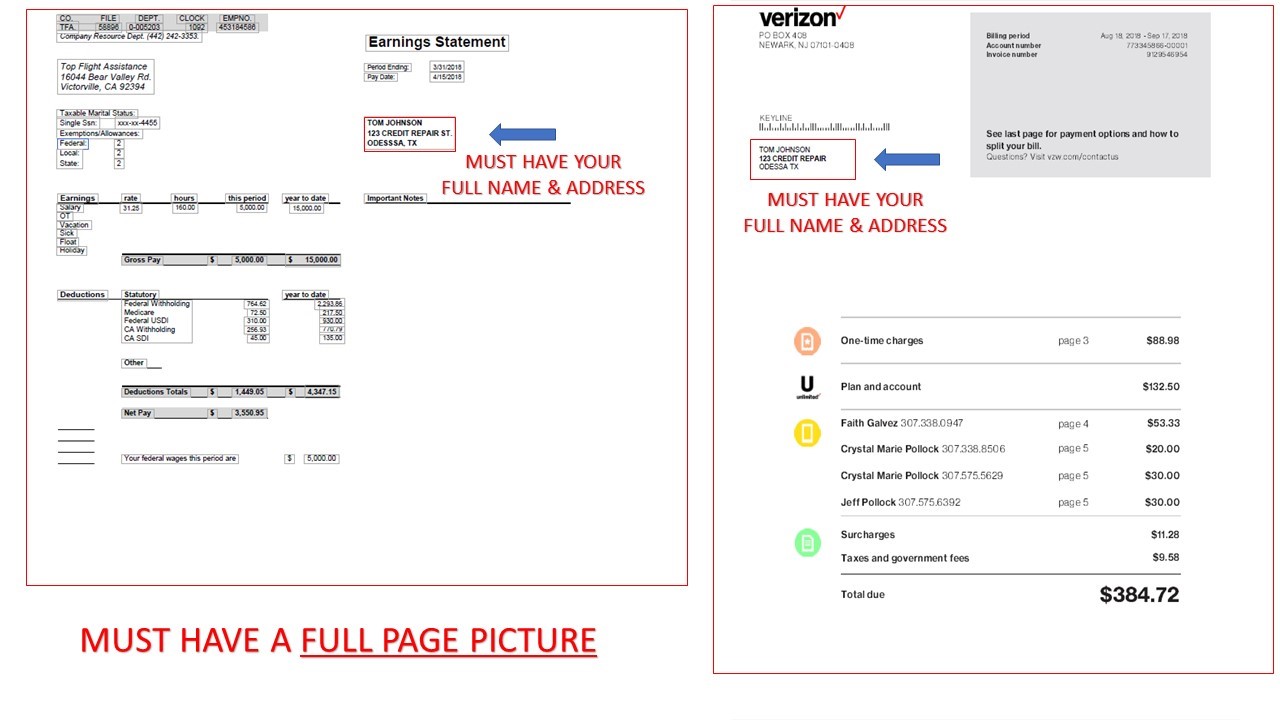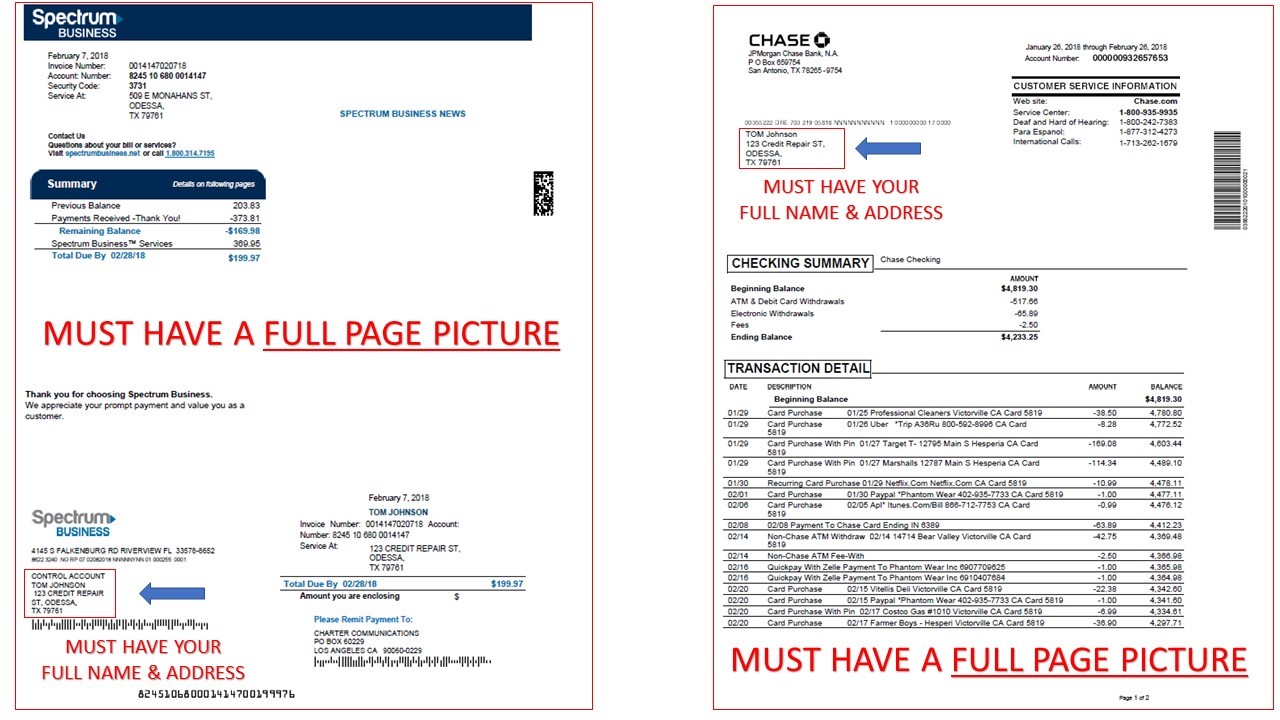 STEP TWO: If you have not done so, please schedule a call with one of our representatives for further questions.