What Is The Dispute Process ?
You may already know how the dispute process works, but I would like to go over it again with you. We have found that by disputing certain accounts before others, the result can be more deletions in a shorter amount of time. We have found that if we dispute too many at once; the bureaus will dismiss the dispute as "frivolous." After the bureaus investigate, they will send you an updated credit report within 30-45 days. We ask that you forward all credit reports and any letters that you receive from the credit bureaus, collectors, or creditors. When we receive the information, we will update your file and dispute again. Any questions or concerns please contact our
Customer Care Department at(442) 229-5480
Client Portal Reminder
The client tracking portal is your main way of tracking your credit restoration progress after your first dispute rounds go out. With this portal, you can see what accounts we are disputing on your behalf. You can also see your credit scores, send us messages, documents, and referrals. The client portal login credentials are sensitive, so make sure you type in the information as presented in the email.
As soon as you receive updates, please do the following steps:
1.Scan in your reports and send them through the client portal.
2.Log into your online client portal. (login information is case sensitive)
3.Find the tab that states 'Documents'.
4.Upload the updates and send.
5. You can also fax or Email them to us.(check for our fax number at the end of this email)
It's important that you send your updates right away so that we can continue working on your credit reports. If you delay in sending your reports, it will delay the credit repair process. If you have any questions or concerns regarding this e-mail or your case, please feel free to contact us. We are more than happy to be of assistance!
Please Ensure To: Send in your 5 Mandatory Documents to complete your Case File Details.
*ID (Identification Card)

*SSN (and W2)

*3 Utility Bill (Water, Gas, Electric, Garbage and or Cable Bill) or *2 (Bank statement, Pay stub and or Car Insurance)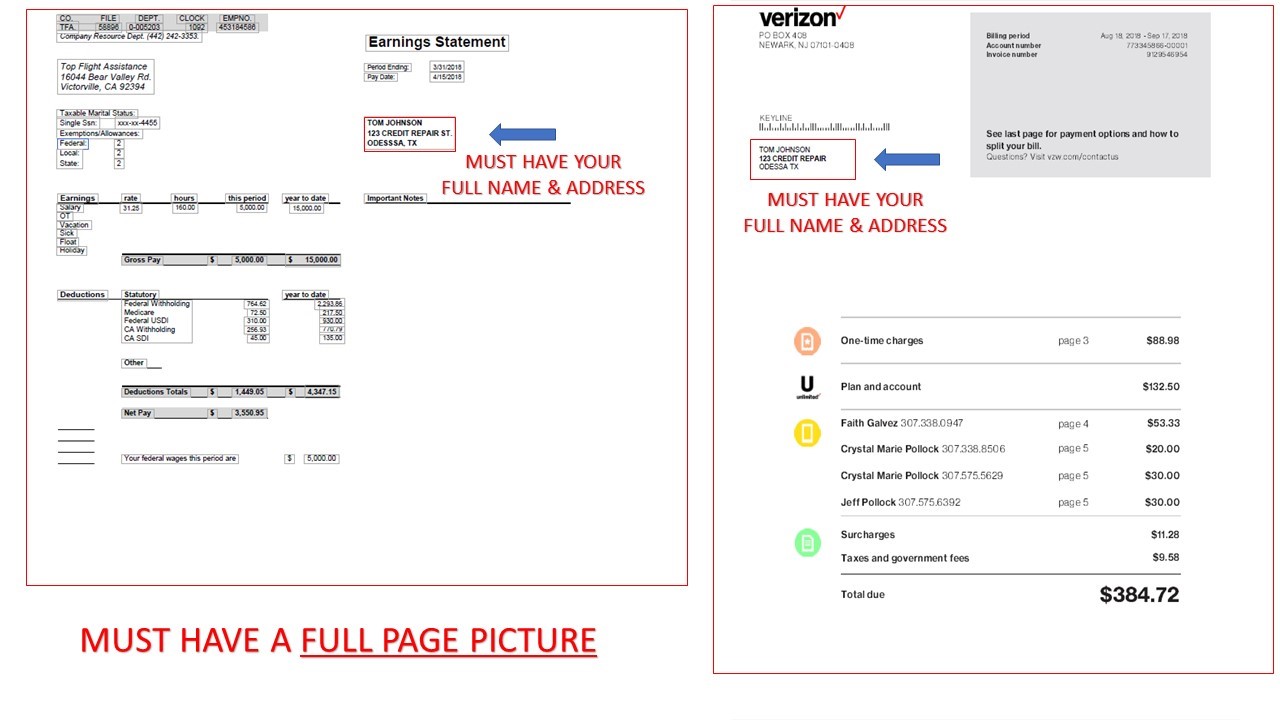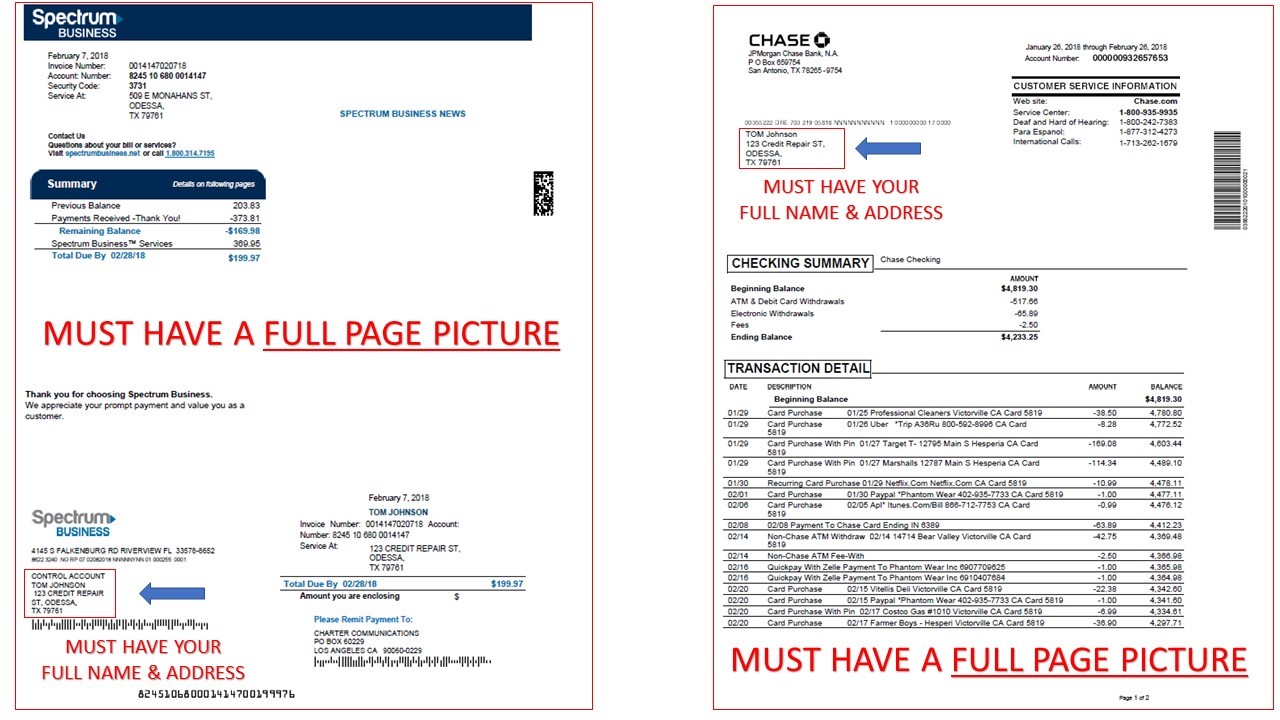 STEP TWO: If you have not done so, please schedule a call with one of our representatives for further questions.